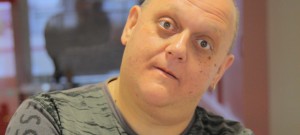 Mario Granados
Programs & Services Principal.
Iniciatives i Programes  SL
His professional career over 20 years entered the world of music, but soon would manage activity spaces and socio-cultural creativity. Most of these specialized areas of youth policy. This puts him in touch (among other activities) with the world of graffiti, street art or how the hell you want to call. In most cases, he plays the role as an intermediary between the public administration and artists (?), Worlds that speak different "languages". That work is never easy, putting you in a middle ground, and often is misunderstood by everyone earns, which leads him to say anything in reality their job is a translator.